Orlando
Times like this I find myself asking, 'what can I do?'
I can write.
Well, this is what I wrote. I imagine it's a good time for people to find answers in their everyday lives, to find their miracles in the mundane.
---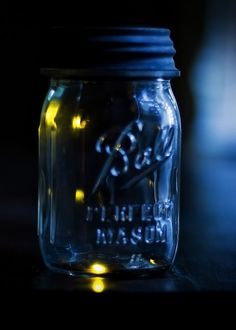 Orlando
Not a day yet passed
since the senseless
semi-automatic—pressed
and held—pronounced
as many dead as
stars fill the flag,
that you—my son caught
fireflies in a jam jar.
We were on the hunt
in the twilit front yard.
Taller grass blades bent
as flies weighed down
their tips—butts lit up
like bulbous thumbs.
You ran until you hit
your mom at the thigh.
You couldn't fit through,
caught like the flies
you brought me in your net.
You stared up at her.
Then I remembered
my first memory was
my mom telling me
I couldn't run between
her legs like racing
gates any longer.
I thought how you're
old enough now to store
your memories forever.
We put grass in the jar,
nailed holes in the lid,
let their glow fill the dark.
We avoided the news
so the first thing you know
is fireflies in a net not
fifty dead in Orlando.