Shift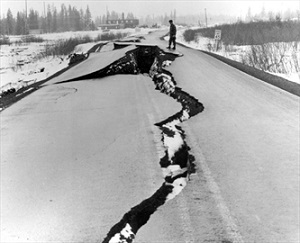 Drastic shifts in thinking are the landmarks of my recovery.
"My name is Mark, and I'm an alcoholic."
Who knew? Well, most everybody, especially toward the end of my lush career, knew I had a drinking problem except me. This was a seismic shift in my thinking. I spent years in denial of this simple fact, refusing to utter that terse statement, although undeniable. Once gained, the knowledge turned my world upside down. It shook me to the core. In fact, I was so surprised to be speaking those words that I was convinced someone hijacked my vocal chords and forced them to utter those syllables.
We like to label these moments of clarity. The exact circumstance when self-knowledge falls on us like a hammer to a nail. We are pierced by truth and changed forever.
While those moments happen, they are rare for me.
In fact, after they occur, the old parts of my mind—the parts that like to keep me safe, warm, and creature comfortable—try to cover up the exhilarating realizations with old routines and cyclic thinking. If I'm not careful, I'll be back on auto-pilot, steering a course for restlessness and irritability, or worse: relapse.
While the seismic shift has happened a handful of times, I try to stay vigilant for the after-shocks. Those minor shifts that keep my spiritual progress trending upward.
Often, those smaller shifts happen when I change up a routine.
Far be it for me to knock on routines.
Routines like making my bed helped saved my life. I'm a nut for my routine. For example, before coaching a football game, for eight years, I went to 7-Eleven to buy the same Chicken Diablo sandwich. After that first win with a little chicken cold cut, lettuce, and thousand island dressing in my system, I wasn't going to tempt fate by not eating one before the next game.
Without routines, my life as a domesticated male would be one of suffering. I have to get the dishes done after my wife cooks dinner. It's part of what I need to do. I have to get the kids ready for day care and preschool. It feels good to be needed.
Sometimes, routines run dry.
Take my son's bedtime routine. It is a five-act Shakespearean drama. He is a night-owl, a drama kid, a cinephile, a late-night snack eater, an after-dark conversationalist, a bed-wetter, a snuggler. He is afraid of the dark. He is afraid of the light if he is alone in it. I can't fictionalize a four-year-old character more difficult to get to bed.
And for years, I've been trying to write, to read, to watch shows or movies after he goes to bed. "Oh, I'll just get that done after I get the little guy down." What a joke! Why subject myself to that torture? I am referring to hours of bathroom attending, story reading, nightstand negotiating that leave me irate by the time I get out of his room, if I get out of his room at all.
And knowing he is a problem sleeper, I kept trying to open up my peak creative hours after his bedtime. (I can't help but notice that this blind-thinking carries over to other habits. How often should I have known that a drink or a drug cannot possibly help the situations I was in?)
A tweak in the routine can create a worthwhile shift in living.
There's this twitter hashtag I began to follow: #5amWritersClub after I connected with Jonathan Bing. The hashtag is exactly as advertized. It's a fun way to check in with other writers before the sun comes up. And it gives me extra incentive to wake up early and write something.
I've been at it for a week and it has changed my life.
I don't feel I'm being dramatic here. Things change my life all the time. The very phrase "change my life" carries a stigma of monumental transformation, when in reality, our lives are changing all the time, in small and significant increments. Welcome to the miracle of the mundane folks, glad you're here.
I don't stress about working after dark. I put the boy to bed early by going to bed with him if I have to. But, I'm at the computer before the sun comes up, typing away.
It feels great.
What's more, I'm dropping off the kids and getting to work with time to spare. I've even started some traditional meditation in the mornings, which, if you've followed this blog for long, you know are not my thing.
When I said I am marching through March, I meant it.
There is more to come.
How is your march going?