Need
There is no defiance like toddler defiance.
They assert their will with the persistence of Gandhi, and negotiate with the kind of ideological stubbornness that President Kennedy must have used during the Cuban Missile Crises. The only difference between our dinner table and the round table of United Nations is the stakes.
"I need cereal."
"You don't need cereal. You want cereal. And you don't get to eat what you want because you still need to at least try everything on your plate."
"But I don't like what's on the plate."
"You eat broccoli five times a week. Broccoli's on your plate. Eat your broccoli."
"I don't like this broccoli."
"You haven't tasted this broccoli, so how do you know you won't like it?"
"I need cereal."
And around and around we go. We try to explain to our son the difference between needing and wanting to no avail. I've broken out into Rolling Stones covers: "You can't always get what you want. But, if you try sometimes…" I've told him how we need to breathe in order to live, but we only want to watch a movie at night. I've put my foot down with stern command: "if you don't do what we ask, you don't get what you want," adding a "period" like he knows the punctuation that ends a sentence.
Still, I just can't break through to my son concerning the difference between what it means to need something and what it means to want something.
A luxury of first-world parenting is that we have the capacity to meet his every need. In fact, we bend over backwards so that he need never lack nourishment, love, clothes, shelter, support, the undisputed needs of childhood. How does the boy whose needs are provided for learn that he has those needs in the first place?
I know I learned the hard way.
While my son's mornings require eating cereal and putting on clothes, mine require the admission that I am an alcoholic and an addict. That's all I really need to do before leaving the house. Although, I'm sure my neighbors always appreciate that I also put on pants before walking outside.
I want to be well-fed and over-caffeinated, but those are extras. I could eat steak and eggs and drink a pot of coffee, and if I don't admit to my inner-most self that I am alcoholic, I will find a way to royally fuck up my day.
I know what the newly-sober reader is thinking. "Inner-most self" is a phrase in the "fake it 'til you make it" and "keep coming back" category of bullshit-alarm-sounding, cult-disciple drivel. That's what I first thought of it. But, I've had enough experience to write that, today, this admission is a requirement for my survival. It is my oxygen mask on Mount Everest. (see "Be a Sherpa" for more climbing tips) 
Other behaviors I've learned to need include but are not limited to going to meetings, step work, and selfless action.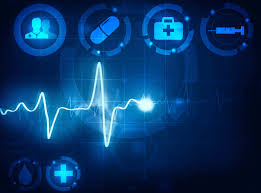 The amazing thing that happens in recovery—an occurrence I know is shared by many—is that by understanding the things I need to do, I gradually learn to want to do them, like a man whose doctor puts him on a diet to save his heart from failing and he grows to love how he feels when he eats healthy. I have gradually learned that I most enjoy doing the things that make me feel best.
I used to tell myself that I drank and drugged to feel good. In reality, I was doing what I needed to do to quench an unquenchable thirst. Now, I need to feel good and do the right thing in order to stay sober, so I find myself wanting to do the heavy lifting required in recovery.
It's a strange paradox, this needing-what-I-want business—a paradox in that I want to do the honest thing now, even though it is uncomfortable. Who in their right mind wants to be uncomfortable?
I am learning more and more that uncomfortably is exactly what my right mind wants. My right mind wants to take the more difficult path, wants to be caught when I do wrong, wants to live without regret, wants to revolt against the complacency that my petty desires can drown me in.
Convincing a four-year-old that he actually wants to eat his broccoli because it is better for him?
Now that would be a miracle.