Humility
I used to mistake humiliation for humility.
I thought true humility was just the opposite of arrogance. As a result, I believed self-doubt was a humbling experience. As if sitting alone in my room, locked in a shame-spiral was key to spiritual growth. I beat myself up for the things I have done, slugged away at my self-worth. If shame were a synonym for humility, you could have called me Mahatma Gandhi. 
What I failed to understand was that self-pity does not cure grandiosity. Self-pity and grandiosity are part of the same ego soup. If I am thinking that I am the greatest or the worst, I am thinking too much about myself.
In order to free my thoughts from the stranglehold of my ego, I had to think about other people altogether. It has been proven true in my life over and over again: the less I am thinking about me, the happier I am.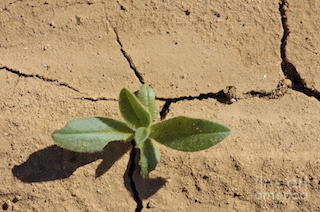 John Wooden discovered it on the way to winning ten national championships: "Happiness begins where selfishness ends." He wrote in his autobiography.
William Blake wrote it without ever leaving his home country: "I sought my soul, but my soul I could not see. I sought my God, and my God eluded me. I sought my brother, and I found all three."
Alexi Murdoch knew it when he wrote "Orange Sky" on a great album, Time Without Consequence. "My salvation lies in your love."
It was tragic when Chris McCandless—memorialized by Jon Krakauer's book Into the Wild and Sean Penn's subsequent film of the same name—discovered it. He wrote in his copy of Doctor Zhivago: "Happiness only real when shared" before dying alone in the Alaskan wilderness.
Bob Dylan gets it. His "Romana" says, "You're better than no one, and no one is better than you."
And that's the ticket. I've learned that humility is not thinking too much of myself or too little. Humility means being right-sized about who I am and the role I play as a servant to the Almighty.
---
Factoring in this kaleidoscope of references makes me realize that humility is more than just an ego-buster; it is the source of true happiness. It is the key to walking on the level playing field of existence, ir rocketing into the fourth dimension.
In fact, humility can cure humiliation as much as it can cure grandiosity.
For if everyone thinks about themselves as much I think about myself, what is there really to be embarrassed about?
---
Humility gets a bad name in popular culture. In America, most of our heroes are meritorious successes who built themselves up from nothing to reach international of fame, influence, or fortune. It is difficult to see how one can be humble and a success at the same time.
Enter another great thinker on the subject: Jesus Christ, who, according to the book of John, said, "Of myself I am nothing, the Father doeth the works." This is the strongest case for humility I know. If anyone had the right to feel a little self-important, it would be Jesus Christ. Instead, Jesus gave all credit to God in order to maintain his humility.
This is not an idea unique to the Christian Faith. Malcolm X, a devout Muslim, gave all credit to Allah for his success, adding, "only the mistakes were mine."
Men and women of history teach us that great things are achieved through humility. And if we reach that pedestal, we only need remember the pedestal has been reached before in order to retain our humility and happiness.