Empowered Sunflowers
For a complete list of the Miracle of the Mundane poetry click here or on the tab marked "poetry" at the top of the page.
---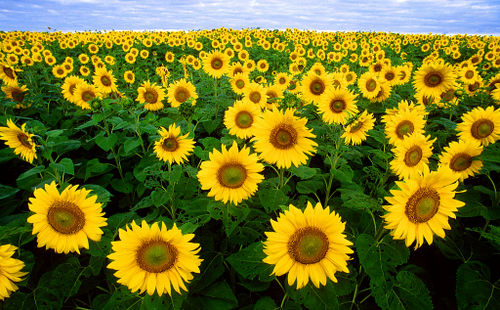 Empowered Sunflowers
To strengthen
is only
partly human.
A spurt in
isolation is
hardly growing.
See the weed
sprout in shallow
dirt. It dries
out in hours.
The solitary
hurt is worse.
Ask the field
of sun flowers
that wield a force
through each disperse
of borrowed power.