Reading blogs simulates what going to meetings does for my recovery. I can't always get to a meeting, but I can always catch up with the bloggers. Real people exhibiting real recovery and the real struggles that come with it.
---

Walking in Sober Boots
Sober • Warrior • Survivor • Father • Husband • Cook • Eater • Cyclist • Penn Stater • Coffee Achiever
---

Message in a Bottle
Swimming in Big Chunks of Truth
---

Seanologues
 conversations with Sean Paul Mahoney
---

Sober girl, loopy world.
---

One Wife's Journey Back from Addiction and Rediscovery of Self
---

Writer Ryan Michael Sirois' blog
---

My thoughts as I navigate life one day at a time
---

This is my story of trying to ditch the black dog of depression.
---

Blog about life by a music obsessed middle aged recovering alcoholic from South East England
---

A retired teacher has quit drinking.
---

Alone we don't stand a chance, but together we can change the world
---

Life After Trauma, with Brittany Shelton
---

CONVERSATION ABOUT ADDICTION – ADDICT 2016
---

---

My new sober adventure!
---

Diagnosis of a Chronic Disease Turned My World Upside Down
---

Stay Clean Get Fit
---

Trying to ace sober living
---
Trudging the path of healthy living. ending the chaos of changing seats on the sinking ship of addiction
---

---

A place for encouragement when hope is lost
---

A Recovering Addict living in Melbourne, AU
---

Journaling gratitude
---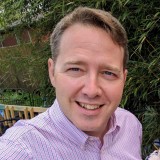 Addiction blew up my life, recovery is how I'm fighting back
---

Blog of a sober Nbpt father saved by the grace of God
---

How I Secretly Quit My Secret Habit of Secretly Drinking
---

Recovery and the message of hope
---

Living: All Day Every Day: Then Chattering About It
---

The Journey of a Transgender Alcoholic