She's One. I'm Done.
I understand why there are "daddy's girls" and "mama's boys."
When I think of my son, I am in a rush for him to grow up. I usually don't give him the benefit of the doubt. I want him more than anything to learn to take care of himself. My wife thinks I'm hard on him, and I don't doubt I am.
When I think of my daughter, I dream in different colors. I want to protect her, shelter her. Whereas I would fast-forward my son to his 18th birthday, I want to play my daughter's life in slow-motion. I want to freeze the sands of time, smash that hour-glass into a thousand irreparable pieces.
It's just how I feel. She turns one today, and I'm struggling with it.
She was saying "mama" for months before she called for me. Then one afternoon, mid conversation with my wife, she woke up from a nap with a shrill "daaaada!"
"I'm coming Amelia."
I ran, like Superman to the phone booth. She asked for me. I wanted to be there instantaneously, my heart sprang my legs like a trampoline.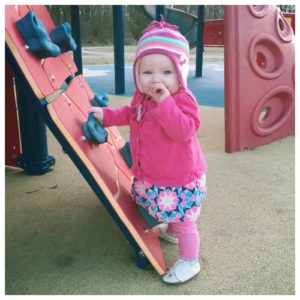 She made me cry a week ago. I sang to her The Beach Boys' "God Only Knows" in utero. I rock her to sleep with it these days. Last Wednesday, when her head rested on my shoulder and her eyes began to helplessly close, I realized the power of the words I sang.
If you should ever leave me

Well life would still go on believe me

The world could show nothing to me

So what good would living do me?

God only knows what I'd be without you."
The thought of losing her was not what brought me to tears. It was the beauty of having her. And it was in this realization of unconditional love, that I cried like a baby.
It took me these eight days leading up to her birthday to be able to articulate what she means to me.
It is this appreciation of beauty in the everyday that inspires the Miracle of the Mundane. My daughter helps me understand the beauty in everything. She teaches me that beauty is life—life unfiltered. We muddy it up with pettiness, jealousy, anxiety, worry—with ego, but beauty is always there.
---
Michelangelo is said to have said: "All I did was chip away everything that didn't look like David."
When we remove what isn't, we see what is. And what is is beautiful.
My daughter is the sculptor, chiseling away the unnecessary stone from my heart.
---
William Blake is the one who wrote:
"If the doors of perception were cleansed, every thing would appear to man as it is, Infinite."
My daughter is the perception cleanser. Whatever is meddling with my day, when her head rests on my shoulder, or she shakes her head with a playful coo and gummy smile, she wipes my perception clean. I see her in tunnel-vision, everything else drifts out of focus. I care for nothing but her.
---
She will grow up. She will infuriate me. I will infuriate her. She will say "I hate you" and break my heart. But nothing she can ever do will make me stop loving her. She will always be my little girl, resting her head on my shoulder.