My History of Addiction
There is a new resource for addicts and families affected by addiction: www.riversoul.org on Facebook and Twitter as well.
It is a place of community for those affected. They asked me if I would write "my history of addiction." I did and thought you readers might enjoy it.
---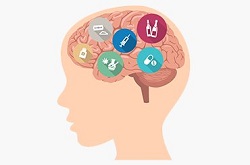 My History of Addiction
I am an addict—pill popper, coke-snorter, weed-smoker. I once put 5 cans of Reddi-Wip on a credit card to suck out the nitrous when I couldn't contact my dealer. I once mixed cocaine into my bag of Drum rolling tobacco so that my smoke breaks could really take the edge off.
I have been clean—free of mood-altering substance—for 9 years.
Don't do the math. The numbers don't add up. My solution for addiction is not a cure for addiction. It is a way of life.
I treat my addiction daily. You are reading my prescription. I give my addict a kick-ass dose of honesty. I find my addict new fixes. I write. I help others. I teach. I coach. I am a husband to my wife and a father to my children. I show up for the people who count on me.
I will always be an addict. But now I'm hooked on the mundane. I'm hooked on finding the miracles in the everyday.
I fill the fix. Then I feel the hook all over again, and dive back into life with the obsessive-compulsive tenacity only an addict understands. That's how I stay clean. That's how I stay sober.
I began a blog in January that has changed what recovery means to me. There are great resources online, Riversoul among them. There are forums, links, videos, podcasts—there are people. You may choose to remain anonymous or you may recover out loud. You may voice your concerns, or you may choose to listen. You may offer suggestions, or you may receive help. One thing you cannot do is deny the strength of addicts helping addicts, and addicts helping those affected by addicts.
The great truth of my recovery is that I keep clean through the support of other addicts. It is my communion, my daily bread. The current trend, as articulated in Johann Hari's Ted Talk is that the opposite of addiction is connection. In this ever-connecting world, the solution to addiction is in your pocket and on your computer screen. And, as always, it is in the hands you shake and the voices you hear in the rooms, at the coffee houses, and in the church basements.
Connect. Recover. And live again.