Lives Unfiltered September
The #LifeUnfiltered series began as a post, encouraging people to celebrate the simple life and to find meaning in the mundane.
This month's post has fought through server glitches and lost changes. I apologize for any inconvenience that may have caused. Although, it is fitting. The web stream, like the course of life, never does run smooth.
See these participants champion the common, exalt the everyday. See them live their lives unfiltered.
---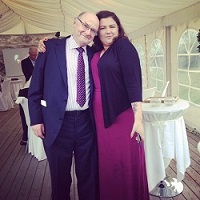 Olivia Pennelle does it all. Her Facebook Page: Liv's Recovery Kitchen received it's 1,000th like last month. Liv recently added video recipes that will bring out the foodie in anyone.
Left: August 1, 10:27 p.m. (Twitter)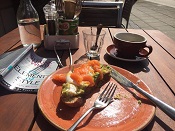 The man who brought me up."
Liv added another moment via Twitter. Right Aug. 23, 9:02 a.m.
See what else is on the menu at www.livsrecoverykitchen.com
---
Lisa Neumann is the author of the book Sober Identity: Tools for Reprogramming the Addictive Mind. Lisa is also a recovery coach, helping those who struggle with addiction.
On Aug. 7 at 8:36 p.m. Lisa's post on Facebook proved that there is nothing sobriety can't handle.
On our way home from the river. Good news: Blowout on the boat trailer. And I'm a sober driver. Bad news: none."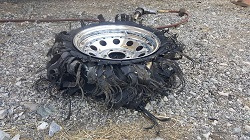 ---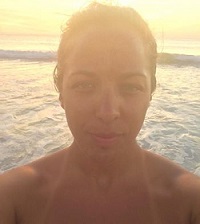 Sasha Tozzi is a recovery & lifestyle coach and an author at www.sashaptozzi.com. I had the pleasure of meeting Sasha at IANA's Virginia roundup. I could understand right away by her charm and warmth why she is a popular recovery guide.
On Aug. 19, 5:37 p.m. (Facebook) she wrote:
The other day at sunrise. No makeup, no filter, no coffee yet."
---
Kip Shubert (www.kipshubert.com) followed later that day with a Facebook post at 9:06 p.m. during a Cowboys pre-season game.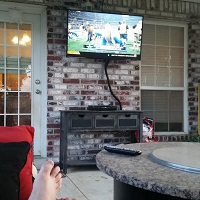 Now, me and Kip are friends, fellow teachers, football fanatics, recovery brothers, so I will post this. But Kip also knows I'm a New York Giants fan. So we may have to circle back to this one in a bit. Kip wrote:
Gratitude. Great weather, simple sandwhich, and the back patio and the Dallas Cowboys. How bout dem Cowboys. Mark Goodson its Americas team buddy."
Yesterday Kip's website launched a free 21 day challenge. Click here to join.I am a proud participant. Because Kip is such an inspiration, I know it will do me some good.
---
The Recovery Posse is easily found on Twitter. Sara is great friend to recovery. Sara provides unfiltered support and love to the #RecoveryPosse community.
Aug. 24, 10:45 a.m. (Twitter) Here is Sara in real life.
This slideshow requires JavaScript.
---
Andy, another core #RecoveryPosse member, posted on Aug. 24, 12:23 p.m. (Twitter) these unfiltered moments from across the pond in West Midlands England.
Andy is always quick with a congratulations, quip, and word to the wise.
---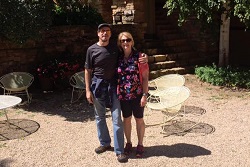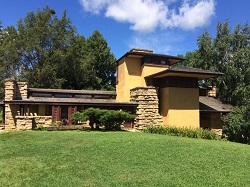 Daniel Maurer's third book is available through Augsberg Fortress press here. Somehow, he still finds time to the life unfiltered. I'm always appreciative to work the Danno. He's a great mentor to me, and a true friend to the #RecoveryPosse.
On Aug. 24, 12:32 p.m. (Twitter) Dan posted from his family getaway at the Taliesin (FLW house) in Wisconsin.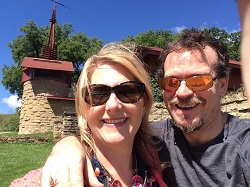 Dan has quite the story of transformation. He showcases his writing and other transformative stories at www.transformation-is-real.com
---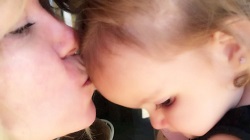 Drunkless.com's feature blogger is Tami Harper Winn. On August 25, Tami used #LifeUnfiltered with her post "Don't Leave Before the Miracle Happens." In it, Tami writes the inspirational story that led to this moment when she met her granddaughter for the first time.
After years of pain in our family, the healing began in a park in Boise, Idaho."
It doesn't get any better than that people. Read her post here.
---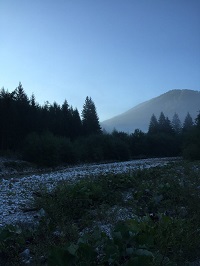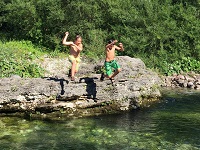 Mat Docherty, Aug. 26. at 6:33 a.m. (Facebook) needs no introduction with this post:
Unplugged

We are told, generally through the media, that if we have more [insert noun] we will be happier, well…

We've just returned from 2 days wild camping in the Austrian foothills without; tents, chairs, phones or toilets. We spent the day jumping into the river, the evening sitting around a camp fire and the night gazing at the stars. As the light from the fire slowly dimmed the starts emerged ever brighter, and as it finally died the sky gave us the best show ever; the milky way. I have never seen it with the naked eye before and it is a magnificent sight.

A great example of the 'less-is-more' philosophy."
---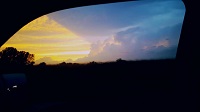 Brittany Shelton's website is called Discovering beautiful. She posted this to Twitter on Aug. 26, 10:20 p.m.
Sometimes I need subtle reminders. There is a very real, very powerful, force at work at all times."
As her website's title and this post suggest, Brittany is constantly discovering the beautiful moments in life. Moments that inspire.
---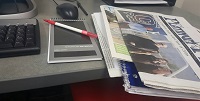 Aaron Emerson posted this journalism still life to Facebook on Aug. 26 at 2:46 p.m.
A lot of my life at this point – personally and in my career – revolves around writing. Even when it is extremely demanding, I wouldn't want it any other way."
Aaron Emerson's blog is called Hope from Dope. A recent post of his relayed the story of Aaron sharing his story at church. It is a bold and inspiring post. Read it here!
---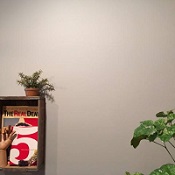 On Aug. 30 at 11:47 a.m. the talented Ryan Sirois Heller messaged me this photo and caption:
Design Life Unfiltered."
Ryan's writer's website is www.twelveonefive.com. His prose is pure and raw. I recommend you follow this man's work!